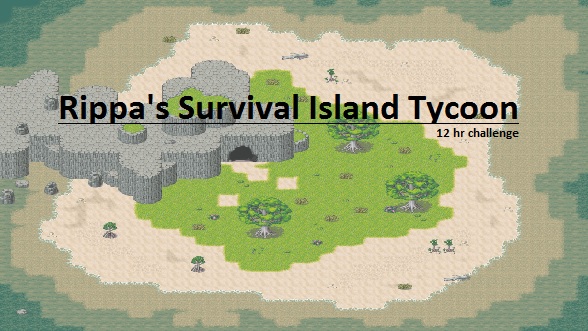 Rippa's Survival Island Tycoon
A downloadable game for Windows
You wake up, Unsure of where you are or how you got there. After a quick glance at your surroundings. it is easy to see that you are stranded alone on an island with nothing but your bare hands to survive. Forage the native plants and debris and see what kind of tools you can find and make to help your survive. Find a cave and build some furniture to make yourself feel more relaxed.
I set myself a challenge to make a game in 12 hours.
I had the simple concept of an island survival with some tycoon elements.
I created the following core systems from scratch.
- Hunger system
- Fishing, Cooking and farming system
- Tool Crafting system
- Mining and smelting system
At this stage the game is an open ended game. There is no finish. Just play until you get bored or you have completed everything.
I had more ideas but due to the time limit i set myself i was unable to add some of the features. I have however promised that if this game gets enough support to give it another 12 hr makeover. where i will attempt to add as many new features as i can.
**Show your support by sharing the game with your friends, or donating money towards new updates and new games**
If you find any bugs please let me know so i can fix them and further enhance your gameplay experience.
!!UPDATE Keep your eyes open for Survival Island Tycoon 2 Coming July/august 2014!!
Purchase
In order to download this game you must purchase it at or above the minimum price of $0.19 AUD. You will get access to the following files: